Did you notice today's date??
9.02.10
In honor of that, I thought I'd share pics and clips from one of the most awesomest shows EVER!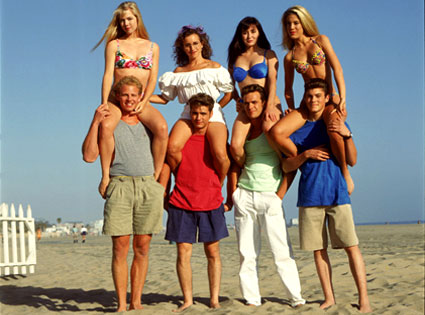 Oh how I love you guys!!
I think I still get butterflies when I see Dylan McKay smile!
Brenda Walsh was the QUEEN of the high-waisted jeans!! I also loved all of the shoulder pads :o) I remember watching 90210 when I was younger and wishing I had their clothes. Donna Martin made me jealous with all of her hats and crop tops...
Donna Martin
Kelly Taylor
Brandon & Brenda Walsh
Dylan McKay
Steve Sanders... remember the short silky shorts???
David Silver
Andrea Zuckerman
The Peach Pit!!
Who could forget this one?
I love you, 90210!! Forever and ever!!