Ah, Thursday :o) I love Thursdays! Seriously.
(You know I'm wearing my "Seriously." shirt!)
You do, McDreamy!
Even though last week's premiere episode was a little less than what I expected, I still watched and loved! I didn't have HIGH expectations simply because last season's finale left no cliffhangers... not a single one! It would have made for a suspenseful premiere night if McDreamy was left flat-lining all summer. I do have to admit though that last week was probably the first time Grey's has ever made me turn away. A kid had a brain tumor that could only be removed by splitting his entire face in half! I know it's not real (like The Hills) but it still made me scream and puke at the same time when the saw came out and they sliced his jaw between his front teeth! Holy. Crap. Then, afterward when he was waking up and his face looked so swollen! His tongue (also cut in half) was puffed out of his mouth...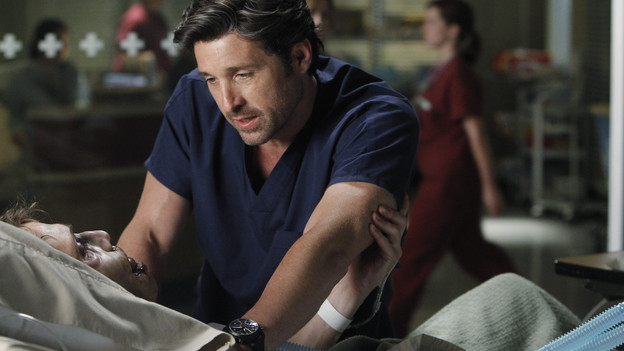 I know you can't see the patient's face very well but it was NASTY!

This week looks like it is going to have me on the edge of the couch...

Hold on because it's gonna be a bumpy ride!
Before Grey's (on CBS at 8 pm) is the wonderfully hilarious Big Bang Theory! Last week in the season premiere, Wolowitz found a new use for his robotic arm and Penny chaperoned Sheldon's first (ever) date! Of course it was hilarious as I'm sure tonight's episode will be!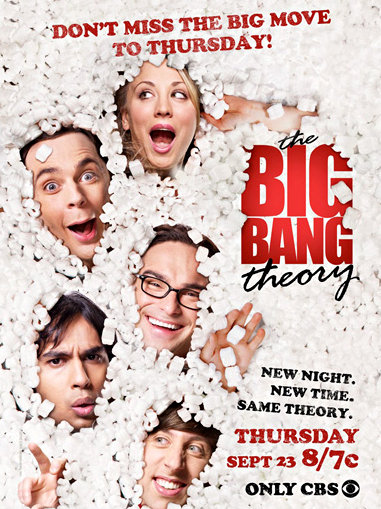 Then, after Grey's is Private Practice!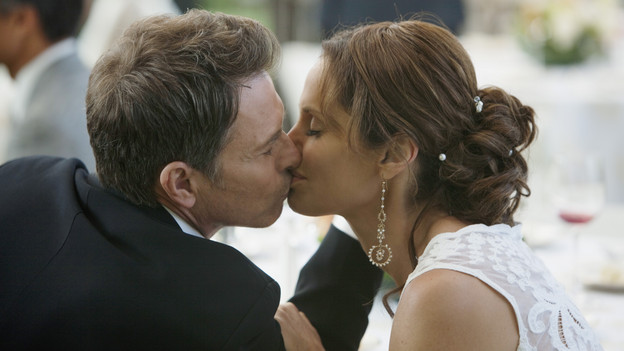 Last week, a couple came in and wanted to have a baby through a surrogate. They had done this once before but the child died from suffocation when the father forgot it was in the car and went to work, leaving the child to die in the heat of the car. Also, Pete and Violet got married, Cooper and Charlotte decided that they were ready to get married, and Addison and Sam took a bath... together. It looks like this week is going to be good!
I love Thursdays! It's like Christmas Eve, right? ;o)