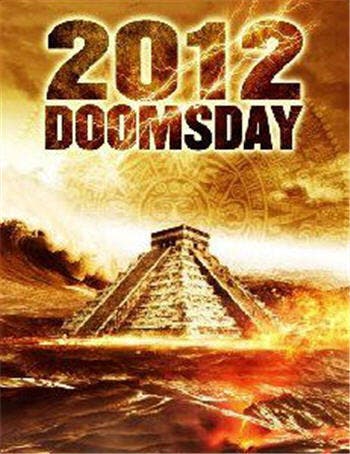 Does this date have any meaning to you? I had no idea there was any significance to this date at all until last night. Mike and I were downstairs and he casually brings up "2012." In response to the blank stare on my face, he started to question whether I even knew what he was talking about... um, nope. So, he
kindly
began to explain to me how the Mayans stopped the calendar on December 21, 2012... blah, blah, blah... the sun is going to throw these freaky death flares that will creep into our atmosphere through some hole in the Earth's magnetic field and knock out the entire power grid for the whole world for like four to six years... or something like that (or maybe not even close... that is what I heard). There are these hidden bunkers that the government is building that are ten stories tall under the airport in Denver, and unless you have a bazillion dollars or work for the government, you will be screwed. I told him I didn't believe in that stuff and I choose not to even think about it. But the
funny
thing about how the mind works, you can't really choose what you don't want to think about.
In fact
, not wanting to think about it makes it the
only
thing you can think about. After he said that our family would die of starvation in two years, I started to think about nothing BUT that. I was watching Modern Family (and especially loved the half-episode at the end with Phil and his sweatshirt because it just so happened that I was wearing
this
in sashimi... nice, I know) and in my head, I was calculating how many cans of green beans I needed to buy to prepare ourselves for a six-year power outage. In case you are wondering, it is about 8,000. Stupid, stupid sun flares. Thanks, Mike. Thank you for filling my brain with useless worrying. grr...
So, what are your thoughts?? Watch Jesse Ventura
explain it all
...