Close race... I'm giving it a TIE SCORE! And that's big coming from this book worm!
One of my all time favorite book series is
Janet Evanovich's
Stephanie Plum series. I love love LOVE these books! When I found out that they were finally making a movie for the first book, I was pumped! I knew it would be great!
I was not disappointed! The movie was pretty much spot on. From the Burg neighborhood to Stephanie's apartment... and everything in between! I loved it :o)
The characters were cast perfectly. Katherine Heigl played Stephanie Plum. I was worried about whether or not she could pull off a character like Stephanie. In the book, she is portrayed as this go-getter Jersey girl. She isn't the toughest or the smartest, but she knows how to get what she wants. Katherine Heigl played the role perfectly!

Jason O'Mara as Joe Morelli
Jason O'Mara was great as Joe Morelli. He had the perfect combination of sass and charm. I'm excited for him to step into his cop roll in later films.
Daniel Sunjata as Ranger
Ah... Ranger :o) When you read the books, you picture a big, hugely built, brown man. Kind of like a mixture of The Rock and Vin Diesel. Daniel Sunjata was great for the roll. My only beef with him as Ranger is that he doesn't quite have the "bad boy" look to him that Janet Evanovich portrays in the books.
Sherri Shepherd as Lula
Nobody more perfect than Sherri Shepherd could have been cast as Lula! She was awesome! I so look forward to her in future movies, scrambling for some cluck in a bucket :o)
Patrick Fischler as Vinnie and Ana Reeder as Connie
Then, there is Vinnie and Connie. They run the bond office. Patrick Fischler was the perfect little weasel for Vinnie and Ana Reeder was just right for Connie.
Debbie Reynolds as Grandma Mazur
If you've read the books, you know Grandma Mazur! Debbie Reynolds did awesome as Gram. Again, she really comes into character later in the series. She did do a great job at shooting the pot roast, though! :o)
Other cast members include Debra Monk as Mrs. Plum and Louis Mustillo as Mr. Plum. They both seem like the right people to be cast as Stephanie's parents.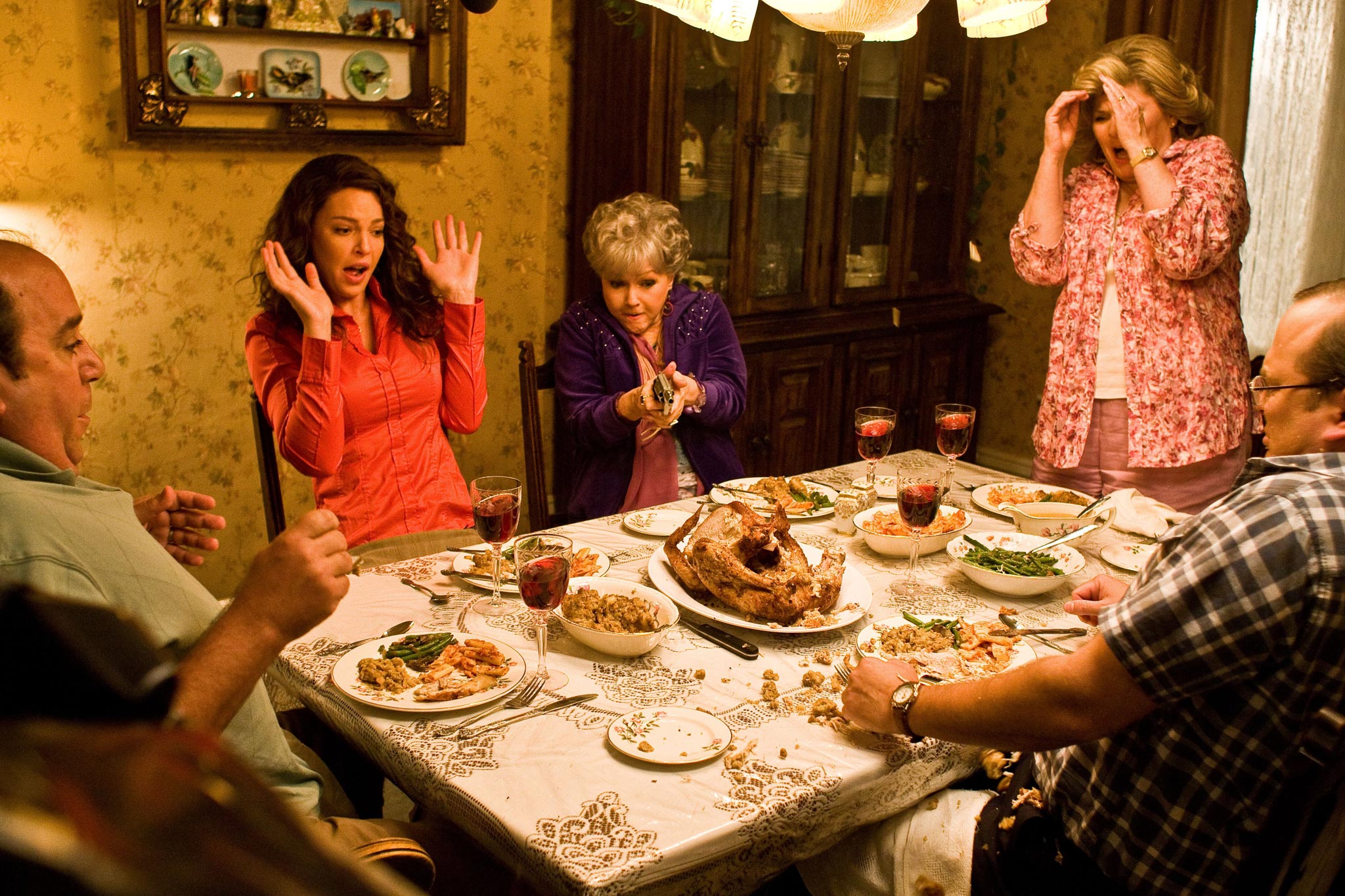 Overall, the movie was great. Mike and I double dated with my parents to go see it. Mom and Dad have both read the book but Mike hasn't (
still trying to convince him
!) Mike still enjoyed it and was able to "get it" even without already knowing the story line and the characters. It was awesome! Go see it :o)